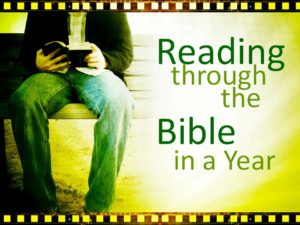 If you would like to journey through the Bible this year and see the progress of your South Orlando Baptist Church friends - you can do so using the Bible App by Lifechurch.tv.
Download the Bible App for your phone/tablet or go to www.thebible.com to start.
Create an account for this award winning platform. It is free.
Once in the app or on the website, touch the "plans" button and choose "discover." Search for "The One Year Bible" and select "The One Year ® Bible" plan.
On the website - click on your account name in the top right of the screen and then choose the "friends" option. In the app - search around in the settings tab for "friends." You can connect to your social media sites and search for your South Orlando Baptist Church friends.