Books to help you and your family learn more about God
Books for Adults: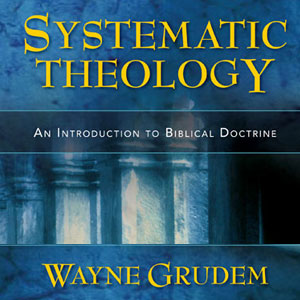 Systematic Theology: An Introduction to Biblical Doctrine by Wayne Grudem.
Grudem, Wayne A. Systematic Theology: An Introduction to Biblical Doctrine. Leicester, England: InterVarsity, 1994.
A Systematic Theology assists in understanding all of the major doctrines of the Bible. If you wanted to know what the Bible has to say about the Trinity, a Systematic Theology is the tool you are looking for. The following three systematic Theologies have been used almost weekly throughout my ministry. Written at a High School level, Grudem's Systematic Theology is one of my favorite books of all time. Wayne Grudem's award winning Theology book has been used by churches throughout the world to gain a better grasp on the doctrines in the Bible.
Some of my favorite features of Grudem's Systematic Theology include:
– Questions for personal application at the end of every chapter.
– A scripture memory verse for each chapter.
– A popular and familiar hymn that highlights the doctrine studied in each chapter.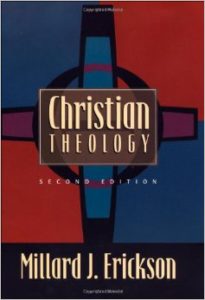 Christian Theology by Millard J. Erickson
Erickson, Millard J. Christian Theology. Grand Rapids, MI: Baker Book House, 1998.
Erickson's Christian Theology is a great companion theology book to Grudem's Systematic Theology or as a stand alone book on Christian doctrine. Where Grudem focuses more on the Biblical Text to discuss doctrine, Erickson's book looks more into the history of how the Christian church came to understand these doctrines. Erickson's book certainly addresses the Biblical text in each chapter, but his inclusion of the historical journey of the doctrines sets his work apart from the others.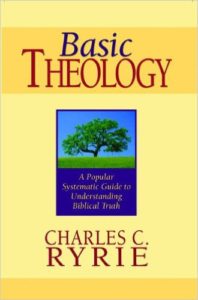 Basic Theology by Charles C. Ryrie
Ryrie, Charles Caldwell. Basic Theology. Wheaton, IL: Victor, 1986.
Ryrie's Basic Theology was my very first Systematic Theology, and it still holds up as a helpful overview of Christian Theology. Ryrie's writing is easy for a middle school grade level and his handling of the difficult doctrines are helpful for all Christians.
Books for Children: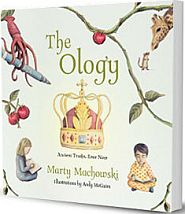 The Ology: Ancient Truths Ever New by Marty Machowski
Truth is for kids, not just for adults! So The Ology gives kids of all ages a beginner s theology book to help them understand who God is and how we, as his children, relate to him. Arranged within a traditional systematic theological framework, each truth in The Ology is also connected to the larger redemptive story of Scripture. The doctrine of God, for example, is presented in the larger framework of creation, where the attributes of God are on display and easier to understand. Designed for six-year-olds through preteens, this flexible resource includes built-in adaptations for use with younger or older children, so that entire families can enjoy it together.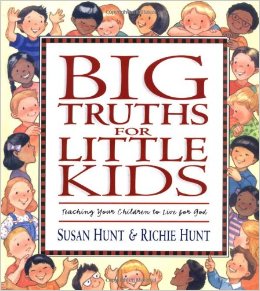 Big Truths for Little Kids: Teaching Your Children to Live for God Hardcover by Susan Hunt
Your children are a blessing from God. A gift that brings an abundance of joy and the privilege of teaching them God's ways. When they're young their potential to learn is amazing. And because actions and beliefs go hand in hand, the lessons they learn from you now will shape their lives forever. This wonderful book, with its easy-to-use story format, can help you teach the basic truths of the Christian faith to your children. They'll learn right along with Caleb and Cassie that God's ways are the best—and that even as kids, they can live for His glory every day.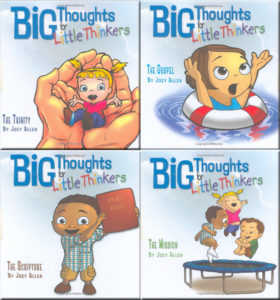 Big Thoughts for Little Thinkers Set Hardcover – by Joey Allen
This author has spoken at South Orlando Baptist church during the last two years with his wife Christy. Even the youngest believers need a solid grasp of Christian doctrine just as much as adults do. The most foundational teachings of the Christian faith are presented in the Big Thoughts for Little Thinkers series on a level that preschool and elementary school-age children can understand. In simple but precise language, the series teaches God-centered theology. With their charming illustrations, the books make for a fun but educational read. A series of age-appropriate books that teach small children about essential Christian theology
Books for Teenagers: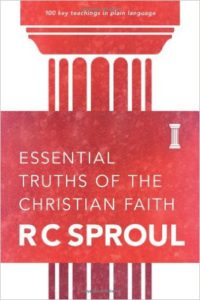 Essential Truths of the Christian Faith – by R. C. Sproul
For those who yearn for a deeper walk in faith, their journey can begin here. Dr. Sproul takes theology down off of the dusty shelves of theological libraries and expounds in clear and simple terms over one hundred major Christian doctrines. He offers readers a basic understanding of the Christian faith that will kindle a lifelong love for truth, which is foundational to maturity in Christ. Here are theologically sound explanations of the biblical concepts every Christian should know, written in a way that we can all understand. Sproul's homespun analogies and illustrations from everyday life make this book interesting, informative, and easy to read.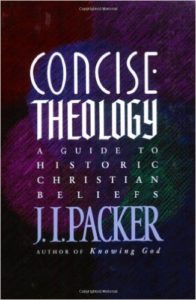 Concise Theology by J.I. Packer
Theology matters! At last it can be understood easily, thanks to this "layman's language" approach to biblical belief. Authored by J. I. Packer, one of the premier theologians of Christianity, this summary of Christian teaching covers nearly 100 major Christian beliefs. Brief, easy-to-understand chapters offer precise descriptions without sacrificing depth. Thoughtfully arranged and refreshingly readable, this is a book that belongs on the shelf of every Christian.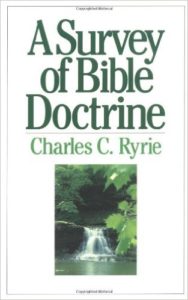 A Survey of Bible Doctrine by Charles C. Ryrie
A Survey of Bible Doctrine is an easy-to-read, Bible-based overview of the various doctrines of Scripture targeted to the teenager who wants to understand what the Bible teaches.